The Denver Metro area continues to be one of the hottest real estate markets in the country! Home appreciation has soared in many Denver area communities since 2014 and due to the severe lack of inventory available as of February 2022, now is a great time to maximize the equity on your property and leverage it to move up or scale down. If your home is updated, has good curb appeal and priced right - it will sell quickly and for a price you probably never imagined (very likely well over list price).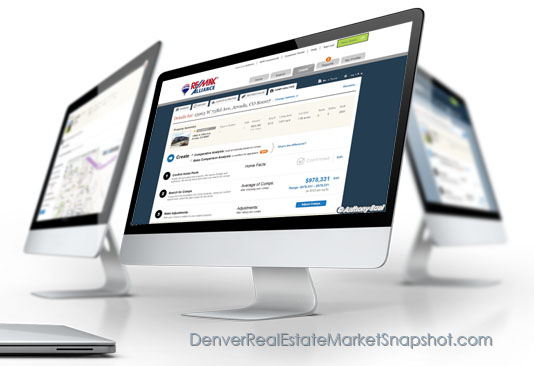 If you're considering listing your home for sale, it's very likely that you've come across websites such as Zillow, Trulia, eAppraisal and others advertising "home estimates". While these ad-based websites are "fun" to look at, they tend to not be very accurate and end up causing a great deal of confusion in the marketplace. Why? Mostly because they are not real estate websites, nor do they employ real estate agents or REALTORS. Simply put, these are nothing more than lead-generation websites and therefore seller's who are seriously considering listing & selling their property need to have accurate information based on real-time and updated MLS data analyzed by a professional who knows the area to ensure you can sell at top-market value.
"All Real Estate is Local" and you don't really know what the true value of your home in today's fast-changing marketplace until you request a free home market analysis or market snapshot report from REALTOR® Anthony Rael. This is a complimentary service from RE/MAX Alliance REALTOR Anthony Rael allows you to compare the prices of properties that have recently sold in your area. Simply enter the property address of your choice and as much information about the property as possible. The Neighborhood Valuation tools will return, on average, the twenty nearest and most recently sold properties. Evaluate and select the comparable properties that most closely match your subject property and the RE/MAX tools will provide you with home sales trends, school information, neighborhood data, and much more!